FIT AF | Cardio Fitness in Cincinnati
If you're looking for the perfect "get fit fast" fitness class, you'll find it at Carter Fitness. That's because our unique cardio fitness and sports conditioning program leaves nothing to chance. Each of our rigorous fitness classes incorporate all the fat-burning, muscle building exercises and drills you'd expect alongside some of the best people you'll find in Cincinnati. Our main goal is to get you in shape fast. And that's exactly what our FIT AF classes will do for you. Hands-down, they'll give you the quickest ways to build your strength, improve your cardiovascular endurance and boost your energy levels!
Just fill out the short form on your screen to learn more today!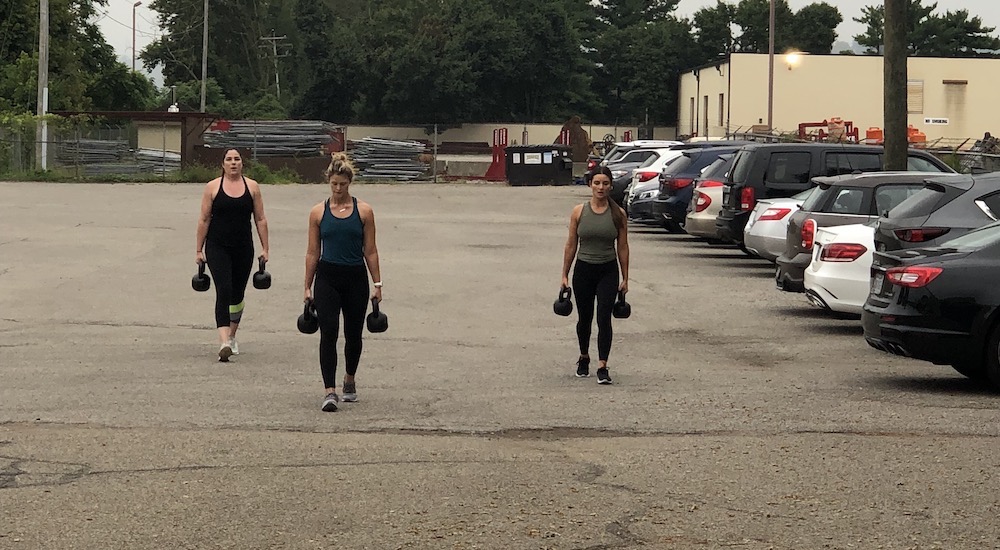 Everything You Need For the Perfect Body. All in a Single Class!
We guarantee you'll start looking better and feeling incredible after your very first class! How do we do it? Easy. Our trainers will have you training like an athlete, as you work every muscle of your body with a comprehensive fitness program.
Our FIT AF Classes give you a refreshing alternative to the other fitness classes offered in Linwood, Mt. Lookout, or Hyde Park. We pride ourselves on putting together a fitness program that employs the most effective exercises for quick, noticeable results!
Get A Quickstart Into Fitness With FIT AF At Carter Fitness
There's nothing easier to fit in your schedule than a 30 minute class that is good for you and FUN. Our FIT AF Classes are our favorite way to get in our Cardio at Carter Fitness and we're sure that you'll agree.
Just fill out the short form on your screen to learn more today!